Well, I've been there before. It's a beautiful place. Most of the time I've gone to Moab or Valley of the Gods. This time I went to Orem. I know, it doesn't sound all that exciting. And, I was there for a class, so I didn't get to run around too much. But I did go to Salt Lake one night. No pictures there, I went to the Lush store. haha We don't have one in Albuquerque and it's really the only stuff I use. (Bath stuff, you should check them out... www.lushusa.com ...sorry in advance if you spend every last bit of your money) The downtown part of Salt Lake is also beautiful. I had no idea there were so many old buildings, which I love.
One night while I was in Orem, I was determined to get down to see the lake. That one is Utah Lake, I believe, not the Great Salt Lake. So I drove toward the lake, and when I got as close as I could, I realized I was going to have to look at a map. There was no way to actually get to it the way I was going. I ended up driving to Provo, and I found a little state park area with a boat outlet (inlet?...do they even call it that on a lake? No idea.). Since I wasn't in Utah for a photography thing, I didn't have all of my stuff with me. In fact, all I had was my D80 and my 50 mm. Not the best stuff for taking landscape photos, but I got a couple of good ones anyway. And sometimes I find that when you limit yourself to one lens, you end up being more creative to make it work.
So, enough of my rambling. On to the photos. Favorite first: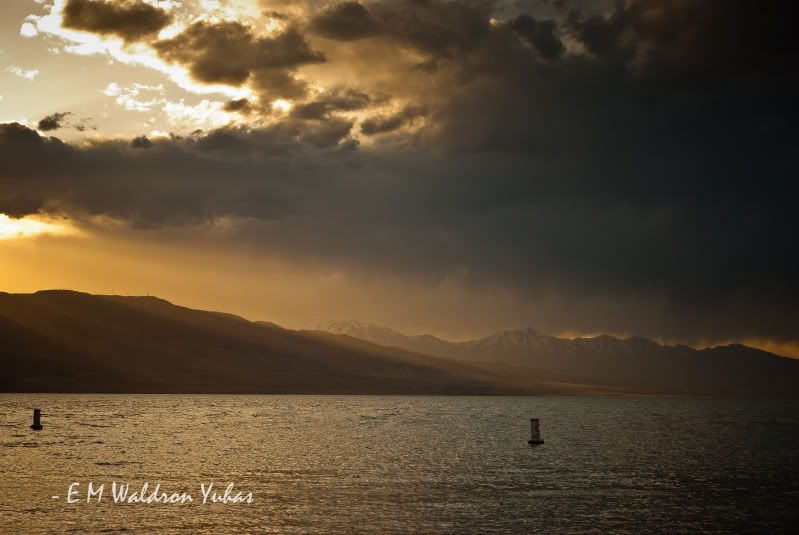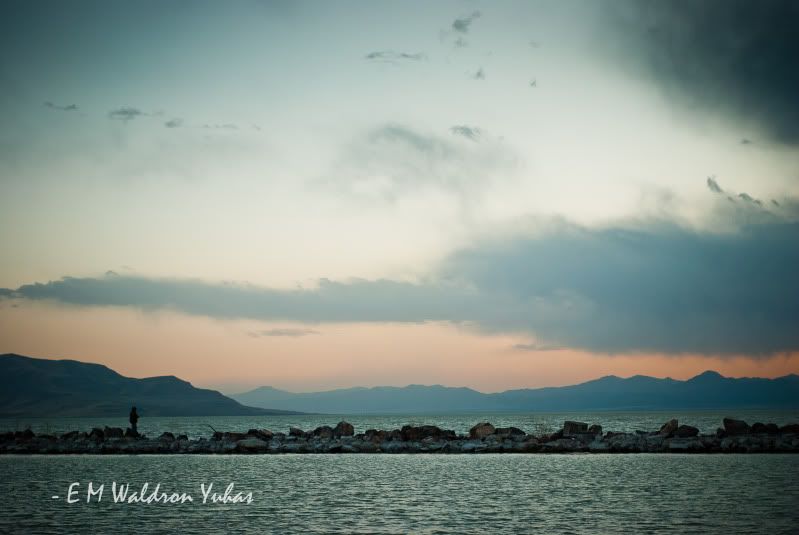 This next one...I don't know. I liked the angle of the sun. What's up with my shadow though? I look kind of lumpy and weird.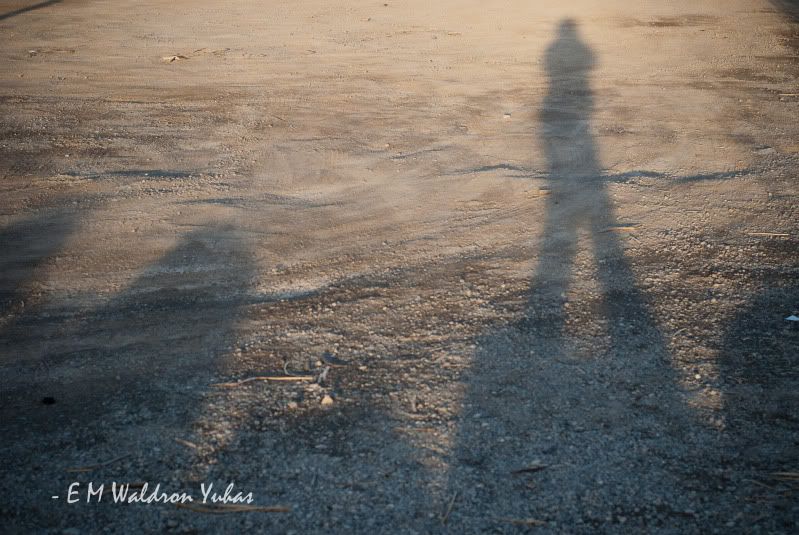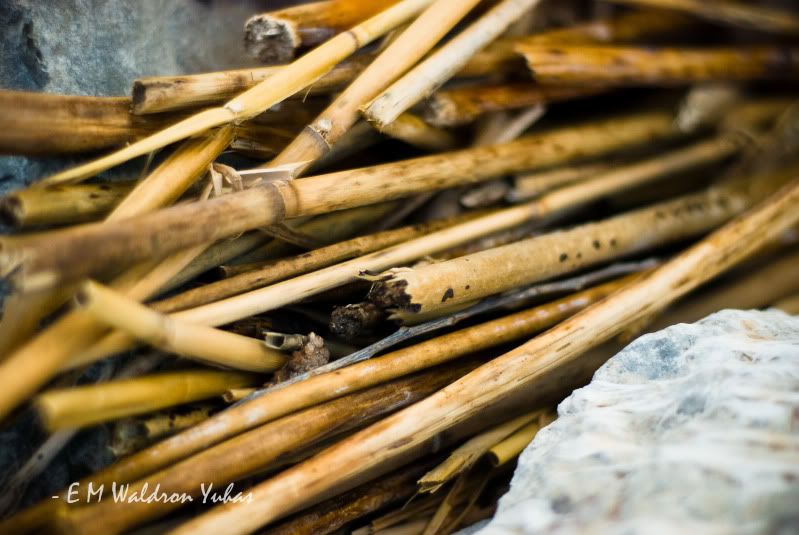 Weird hairy things growing on rocks. I love texture, and I was fascinated by this stuff. I will only bore you with one photo of it. :) I took more.
These guys came up to see what I was doing. They were pretty bold, they must get fed a lot by park visitors. I didn't have anything for them and they didn't stick around long.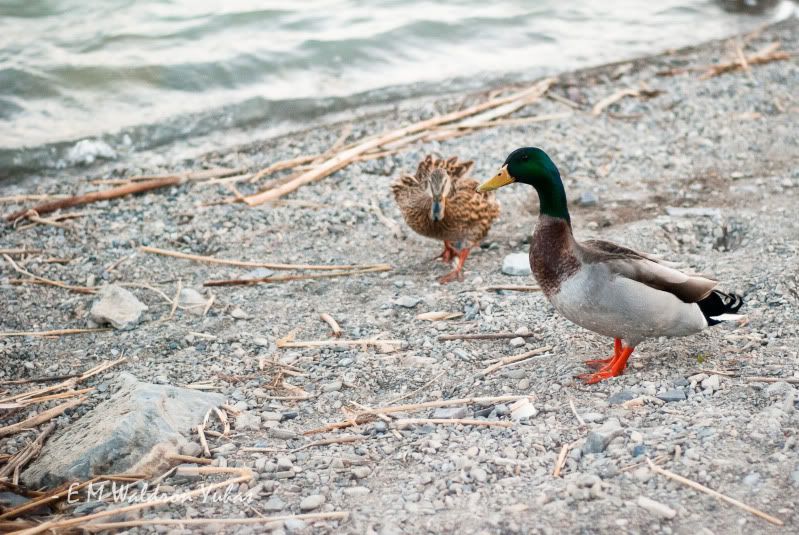 Finally, this last one isn't a photo from my trip, but boy, was I glad to see him when I got home.